Jass Tours - Atlantic City, NJ
Discover all the fun & excitement on the Boardwalk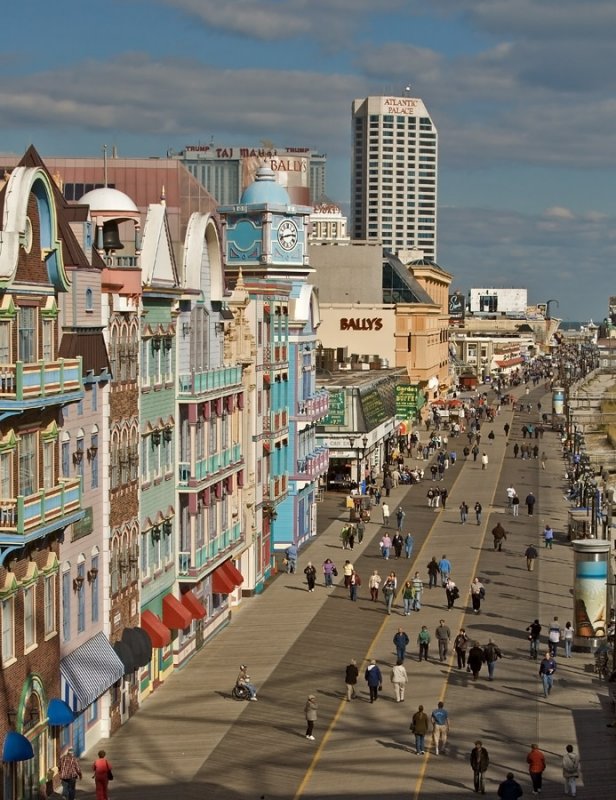 2011 SCHEDULE

Tropicana Hotel / Casino
7 Days / 6 Nights
$669.00 pp / dbl occupancy
Add $250.00 for single rooms

DEPART

RETURN

JUNE 12
JUNE 18
Day 1: After our final pick up we will be on our way to the Tropicana Hotel / Casino.
Along the way we sill be making a rest stop & a lunch stop (out of pocket).
Our first overnight stop will be at the Holiday Inn Express in Triadelphia, West
Virginia . There are restaurants nearby and a continental breakfast will be
available in the morning. The telephone number for Holiday Inn is 304 547-1380.
We recommend using overnight baggage for these overnight stays.
Day 2: Depart the Holiday Inn and proceed to Atlantic City (9:30 am)
Check in at Tropicana will be at approximately 6:30 pm
The telephone number for the Tropicana Hotel is 800-843-8767
Day 3: This as a free day to do as you please, many people will want to do different things
So this would be the day to visit what you want to see.
Day 4: This as a free day to do as you please,
Day 5: This day is planned for the New York City Tour
Day 6: After our morning breakfast we will load our luggage and depart the Hotel at 8:30 am for
our trip back home. Again we will stop at the Holiday Inn in Triadelphia, WV
Day 7: In the morning you may enjoy a free continental breakfast or you may go next door to
the Cracker Barrel. We will depart for home at approximately 10:00 am.
Again we will make rest stops and a lunch/dinner stop on the way home.
PLEASE NOTE: The above itinerary is tentative at this time. If any changes are made you will be
notified before the departure date. All times are approximate as we can not predict
traffic or weather problems.
Seating is limited, so call early !!!
Jass Tours
105 Emerald Way West
Granite City, IL 62040
Toll Free 1-866-927-0711
You may phone in your reservation or fill out the form, print and mail to the address above
Thank You for Choosing
JASS TOURS